Natures Finest
Roasted to Perfection
Piping hot and ice cold beverages served with your favorite overstuffed sandwiches in a quaint, relaxing atmosphere.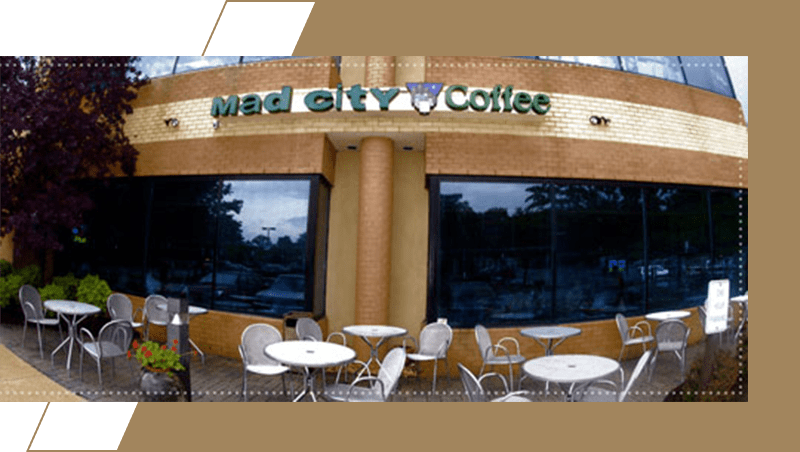 Offering a World-Class Selection
of Single Origin, Flavored, and Decaf Coffees.
Welcome to Mad City Coffee
Mad City Coffee is a coffee shop/coffee roaster minutes from the Columbia Mall and moments away from Howard Community College. We offer a quaint, relaxed atmosphere with free WiFi (high-speed wireless Internet service). With plenty of seating, you are welcome to catch up on a little work or just cozy up with your favorite novel. Our full selection of soups, salads, and sandwiches is served throughout the day. We truly invite you to join us anytime, as our baristas will welcome you like old friends. Please take a few moments to escape your daily chores and enjoy one of our premium selections or made-to-order sandwiches.
You can also enjoy us from your home by taking home a pound of coffee or tea. With our new online store, you can purchase your favorite coffee deliver it to your doorstep! Please choose from one of our 70 flavored coffees or a variety of over 40 origins!
It's starting to get warm and we have just the drinks for you to cool down. Our awesome bold brews, ice chai, and lattes are waiting for you to enjoy!
Mad City Coffee offers a wide variety of specialty drinks and tasty food. Our full selection of soups, salads, and sandwiches is served fresh throughout the day.